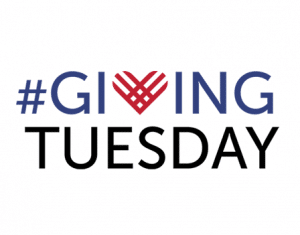 One of the things that makes our community so special is Haddonfield's rich history.
On this #GivingTuesday, we wanted to thank you for all you do in support of the Historical Society of Haddonfield.
We love sharing our community's history with students, residents, and visitors – whether it's through our tours and research projects with Haddonfield students, or our quarterly lecture series, or our pop-up displays of museum and archival objects.
We couldn't do this work without your generous support.
And while you may have heard about our fundraising for a new, state-of-the-art archives center, you probably haven't heard about our ongoing preservation projects for our historic buildings: Greenfield Hall and the Samuel Mickle House, the oldest frame structure in Camden County.
This winter, we're investing in a new roof over Greenfield Hall's kitchen, and making various wood and masonry repairs on the exterior of the building. In 2019, we'll be working with an expert to create a long-term preservation plan for the building. These important projects will be expensive, but I think you'll agree that they're essential in a community that cares for its history as we do.
Would you consider making a special year-end gift to help us continue this important work? Your tax-deductible gift of $25, $50, $100 or more will make an immediate difference for the Historical Society's work.
On #GivingTuesday, everyone who gives through our Facebook page could have their donations matched thanks to Facebook and PayPal! (The matching opportunity begins on Tuesday November 27 at 8 am eastern time and continues until the designated $7 million in matching funds run out.)
You can also donate on our web site, or mail a check to the Historical Society of Haddonfield, 343 Kings Highway East, Haddonfield, NJ 08033.
Thank you!