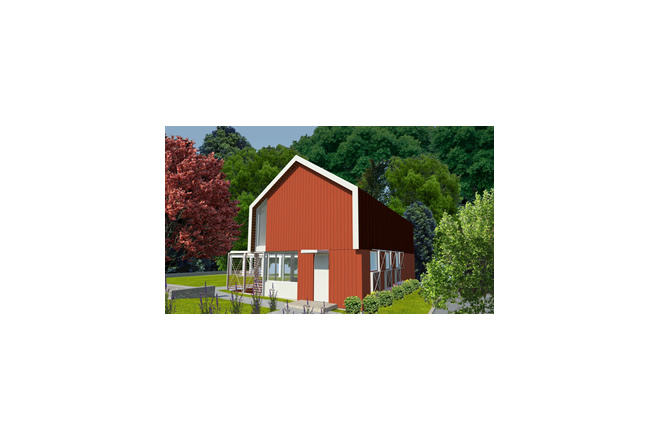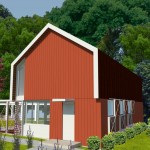 The Historical Society of Haddonfield plans to build a new Archives Center on the site of an existing garage on the Society's property at 343 Kings Highway East, just steps from Greenfield Hall and the Mickle House. The new two-story building was designed by Haddonfield resident Eduardo Guzman of DCM Architecture and Engineering, and reinterprets an earlier barn that had stood on the site.
The new building will provide much-needed space for the Society's archival holdings, which include correspondence, photographs, diaries, scrapbooks, maps, pamphlets, ephemera, privately published books, and more. The Archives Center is currently housed in the eighteenth-century Samuel Mickle House, the oldest frame structure in Camden County. Approximately half of the 725 linear feet of collection materials is now stored off-site.
Make a Gift Today!
As of July 10, 2019, the Society has received gifts and pledges totaling $936,874, or 104% of our initial fundraising goal of $900,000. That means we are now within reach of fully funding not only the construction of the new archives center, but also the other elements of the project too – including the interior furnishings, the re-purposing of the Mickle House, and restoration and further enhancements of the back garden and the full campus of the Historical Society.
Fortunately, the Society has a significant restricted endowment for the Archives Center from the estate of Elizabeth A. Lyons. Income from the Lyons Fund allows the Society to employ a professional archivist and covers other expenses of the Archives Center as well.
Please consider making a gift in support of the new building today!
How You Can Help
We appreciate all the support we've received to date, and here are a few ways you can help:
If you haven't already done so, please consider making an outright gift (or pledge a future gift) of cash, stock, or real property. Gifts of appreciated assets such as stock help you avoid costly gains.
Encourage your friends, family, and neighbors to make a gift or a pledge.
Invite us to make a presentation at a meeting of your organization, club, or other gathering so we can continue to raise the funds we need for the new building.
Other News
Historical Society Awarded $10,000 Grant for New Archives Center Building – 9/19/18
Historical Society Holds Groundbreaking Ceremony for New Archives Center Building – 8/1/18
New $5,000 Grant Will Support New Archives Center Building – 6/12/18
Historical Society Receives Matching Grant to Recognize Contributions of Past President Pat Lennon – 5/22/18
Frequently Asked Questions about the new Archives Center building – updated 3/26/18
Historical Society Receives $50,000 Award to Reserve Space for Haddon Township Collections in New Archives Center Building – 3/26/18
Borough Issues Proclamation in Support of New Archives Center – 11/13/17
Historical Society Receives $100,000 Gift for New Archives Building – 11/9/17
Historical Society Awarded $31,400 to Launch Capital Campaign for New Archives Center – 12/14/15
Haddonfield Zoning Board Approves Plan for New Archives Center – 12/1/15