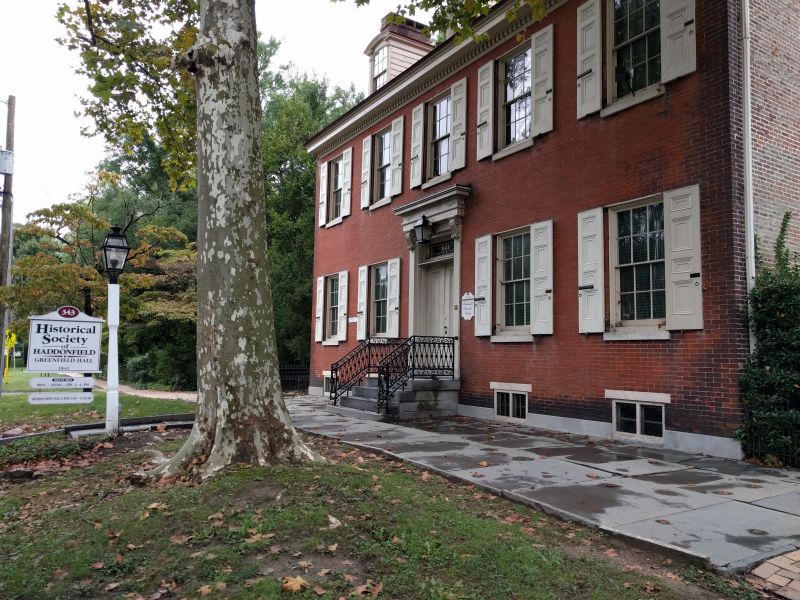 Welcome to Greenfield Hall, the headquarters of the Historical Society of Haddonfield!
We have created a few brief videos about the history of Haddonfield and a few of our museum objects for students who are doing distance learning this spring — and anyone else who is interested in the rich history of our community.
We hope you enjoy this virtual visit, and we look forward to seeing you at Greenfield Hall soon.
(Teachers: Need a classroom-safe link to share these videos with your students? Email us at [email protected] to request a list of SafeYouTube links to these same videos.)
INTRODUCTION TO GREENFIELD HALL
OBJECT SPOTLIGHT: BONECRUSHER BICYCLE
OBJECT SPOTLIGHT: FIRE BUCKETS
OBJECT SPOTLIGHT: HEARTH AND STOVE
OBJECT SPOTLIGHT: POTTY CHAIR
OBJECT SPOTLIGHT: SAMPLERS
Text from all videos as TXT file / as PDF file
ON
LOOKING FOR EVEN MORE HISTORY ABOUT HADDONFIELD?
Here's a timeline of important events: Timeline of Haddonfield History
Credits:
CREDITS: Videos created by Charlotte Lucas. Video contributors: Dana Dorman, Jessica Lucas, Marsha Marshall, Dianne Snodgrass, Sarah Tambussi, and Katherine Mansfield Tassini.