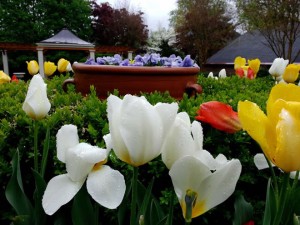 The Historical Society is a privately run non-profit organization. The grounds are for the exclusive use of the Historical Society. Public use or access is not allowed without prior permission.
Special Announcement for 2020:
If you're interested in holding an event in the garden, please note that our gardens will not be available for rentals until further notice due to construction. Greenfield Hall will still be available for indoor rentals. Click here for Rental Rates.
If you would like to use the garden for the taking of photographs, please contact the office at 856.429.7375 to discuss the specific details of your request.