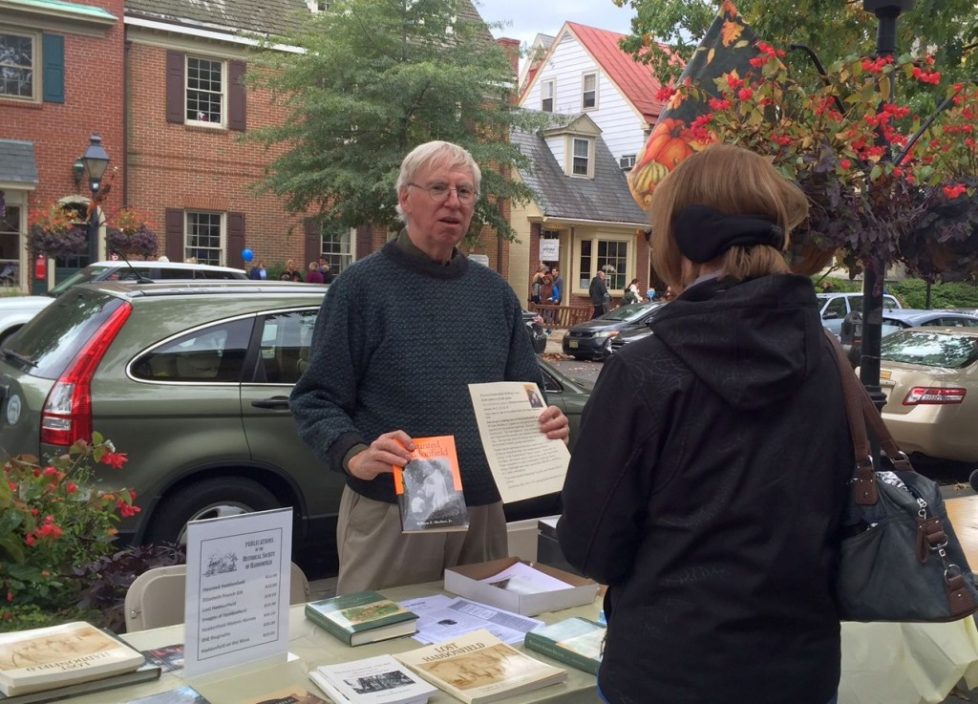 The Historical Society of Haddonfield relies on the generosity and enthusiasm of our volunteers to help us preserve, study, and promote Haddonfield's rich history. We could use extra hands in many areas, from office work and event-planning to maintaining the buildings and grounds and leading tours for educational programs.
Most of our volunteers help during typical business hours when the Society is open to the public, but we also have occasional opportunities for weekend or evening volunteers. Some volunteers help for a couple hours every week, and others help once or twice a year for special events or projects.
Our most urgent volunteer needs currently include:
People to help brainstorm, plan, market, and implement fundraisers and other events;
People to help write, edit, or design our newsletter published four times per year; and
Gardeners for seasonal outside work.
*If you're interested in learning more, click on this link or fill out the form below and someone will reach out to you.
INTERNSHIPS
We welcome inquiries from potential student interns, but if you're looking for a summer internship, please keep in mind that the Society is closed for the entire month of August. Internships are unpaid and require supervision at all times. To set up a summer internship, please contact the Historical Society no later than May 15.
Click here to learn more about the process for applying for archival internships.
VOLUNTEER / INTERN APPLICATION
If you are interested in volunteering (or setting up an internship), please fill out the following form below or click here. Once we receive your information, we'll get in touch to discuss your interests and arrange a time to meet with us at the Society's office.
Thank you so much for your consideration. We hope to talk to you soon!