Candlelight Dinner, 2023—Women in George Washington's World
Join us for our Annual Candlelight Dinner on Wednesday, March 22, at Il Villaggio restaurant, 211 Haddonfield-Berlin Road, Cherry Hill. Our featured speaker will be George Boudreau, PhD, a cultural historian and expert on the country's founding era. Dr. Boudreau is a professor and author and the editor of Women in Washington's World and A Material World: Culture, Society, and the Life of Things in Early Anglo-America, among many other works of history. His talk is titled "Balancing the Story: The Challenge of Telling the Lives of Women in George Washington's World" For more, see his website.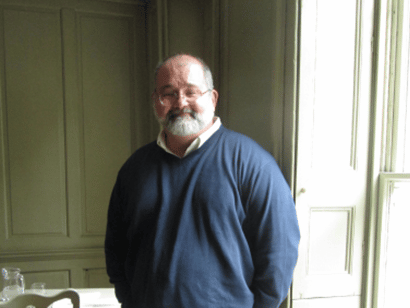 Cocktails start at 6pm and dinner at 7pm. Dr. Boudreau's program will begin at 8pm. Tickets ($90 for members, $100 for non-members) include dinner and must be ordered in advance.
Tickets may be purchased at: https://form.jotform.com/230196177123150. Scanning this QR code will take you directly to the form: