The Society is a tax-exempt nonprofit 501 (c)(3) organization. It is funded primarily by membership dues, gifts and public fundraising events.
A special thank-you to our Corporate Members and sponsors of the following Historical Society events:
Haunted Mansion 2018: Lisa Wolschina and Associates from Keller Williams Realty and Jason Barnes from Citizens Bank.
Candlelight Dinner 2018: Tim & Pam Alles; Barbara T. Hilgen; Joe Murphy; Pat Oberholzer; Doug & Nancy Rauschenberger; John H. Reisner, Esq.; and Bill Reynolds. Auction items donated by: Ahead of the Pack; Karynna Baresel; the George Family; Gorshin Trading Post & Supplies; Historical Society of Haddonfield; Inkwood Books; King's Road Brewing Company; The Paper Trail; SIX Clothing; the Snodgrass Family; the Tambussi Family; Yoga & Meditation Center of Haddonfield; and HSH Board of Trustees.
Corporate Members: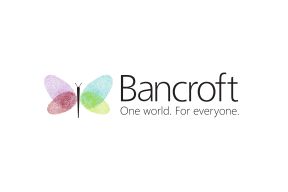 We are proud to also receive periodic grant awards from local, county and state sources for specific projects. We would like to recognize and thank the following for their generous financial support of our organization:
Camden County Cultural and Heritage Commission at Camden County College, the officially designated county history agency of the New Jersey Historical Commission
Camden County Open Space, Farmland, Recreation and Historic Preservation Trust Fund
Conservation Center for Art & Historic Artifacts
Rotary Club of Haddonfield Foundation
William G. Rohrer Charitable Foundation