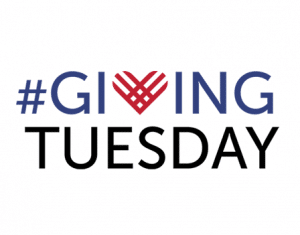 On #GivingTuesday, would you consider making a special year-end gift to help us continue our work to preserve Haddonfield's history?
Today only, anyone who gives through our Facebook page will have their donations matched up to the first $1,000 thanks to Facebook and the Bill and Melinda Gates Foundation! Can we count on you to make a special year-end gift of $25, $50, $100 or more to the Historical Society?
At the Historical Society we have continued to work with local students and educators with our tours for second graders, as well as hosting high school researchers who work with primary source materials in our Archives Center. We put more museum objects on display in Greenfield Hall and organized a new temporary exhibit about World War I. And we continue our busy schedule of quarterly lectures, Book Club, and other special events.
But maintaining and sharing all that history is expensive!
From the roof to our tool-filled basement, we have a long list of important preservation projects that need to be completed this year.
Your gift of $25, $50, $100 or more will help us tackle projects from the roof to the basement, helping to ensure that Greenfield Hall is here for generations to come. We are a 501(c)(3) organization, so your gift will be tax deductible to the full extent of the law.
You can mail us a check, pay through our PayPal link on the right side of this page, or donate through our Facebook page.
Thanks in advance for your support.