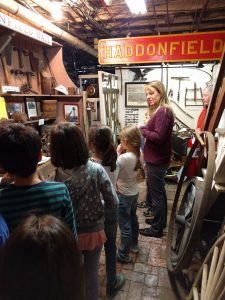 It's membership renewal time!
If you haven't already done so, please take a minute to send in your check or click on the PayPal link in the right margin to renew today.
(And if your contribution has already been sent, thank you!)
Your membership has enabled us to accomplish so much this year. Because of you, we expanded our work with local students and educators. We created new tours for local second-graders. We are mentoring Haddonfield Memorial High School students working with primary source material in our Archives Center. We published a new children's book in collaboration with the Haddonfield Middle School Nature Club.
With your help we continue to reach new audiences with our public programs, our book club, our Facebook page and our website. We also are able to continue to preserve Haddonfield's historic Greenfield Hall and Samuel Mickle House, which is the oldest frame structure in Camden County, as well as care for our wonderful museum collections and Archives Center.
But we have big plans and need your continued support.
Click here to learn more about membership in the Historical Society, or donate via PayPal today.