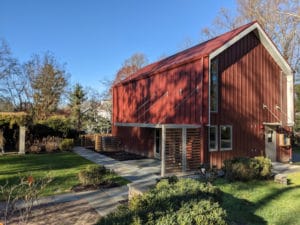 Starting in the first week of October, there will be two significant changes to the way we do things at the Patricia Lennon Archives Center.
First, for a trial period, we are changing the Archives Center's opening hours. As of Monday, October 2, the new opening times will be:
Thursdays, 10am-noon,
Saturdays, noon-3pm,
By appointment.
We hope that the new Saturday opening hours will make it easier for people to come in and access the collections. Please note that, as before, researchers may (and we encourage them to) email the archivist, if they would like to schedule a visit outside the posted times.
Second, in line with many other historical societies, we will be introducing a fee structure for our research services for people who are unable to visit the Archives Center in person. We will post a detailed schedule on the Archives Center's web pages soon but, in short, non-members who need people to research topics on their behalf can hire PLAC staff at the rate of $15 for every half hour.
The good news is that, as a benefit of their annual membership, HSH members are eligible for two hours of research time every year and a members' special rate of $5 for research time for every half hour thereafter.
And, of course, whether you are a member or not, there is still no charge for "in person" visits to the Archives Center and its collections.