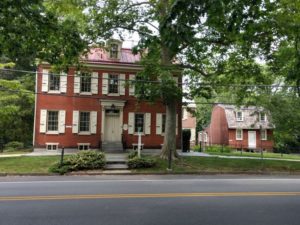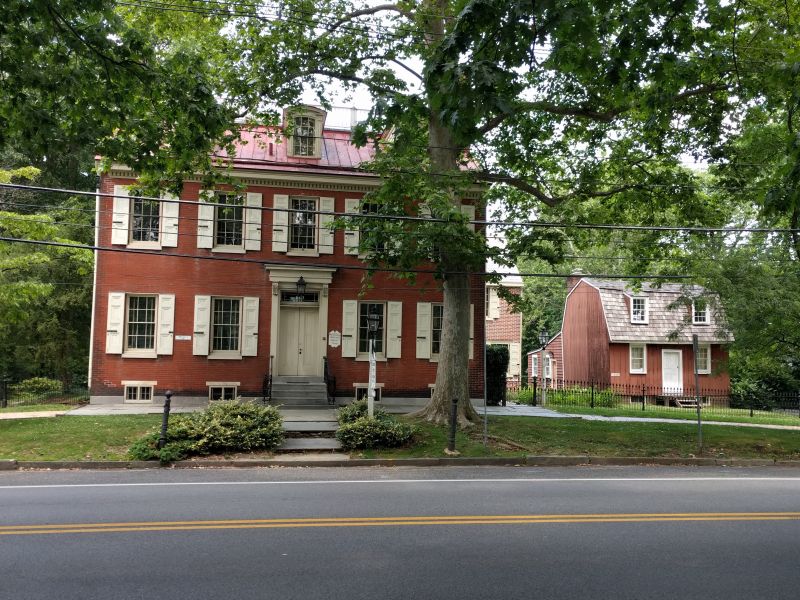 The Historical Society of Haddonfield will be holding a special Open House on Saturday October 20 and Sunday October 21 as part of the first-ever "Camden County History Week."
Greenfield Hall will be open on Saturday Oct. 20 from 10 am to 4 pm and Sunday Oct. 21 from 12 noon to 4 pm.
Here at Greenfield Hall, we'll be offering docent talks on the half hour (starting at 10:30 am on Saturday and 12:30 pm on Sunday), including special talks on our tool collections (Saturday at 11:30 am and 1:30 pm), Elizabeth French Gill and Greenfield Hall (Saturday at 2:30 pm), and what Haddonfield was like in 1841 (Sunday at 2:30 pm).
On Saturday, artisans Irene Charney, Inger Bullock, Dianne Snodgrass will be demonstrating spinning, weaving, and basketry. They will also be offering some of their work for sale. On Sunday, Dianne Snodgrass and Elizabeth Albert will be offering some of their work for sale.
On both days, we will be sharing our October pop-up display, featuring items from our archival and museum collections that shed light on life during the eighteenth century.
Admission is free, but donations are welcome.
Our colleagues at more than 20 other historic sites in Camden County will also be holding special events that week. Don't forget to have us stamp the special "history week" passport for a chance to win prizes. A full schedule is available at www.camdencountyhistoryweek.com.