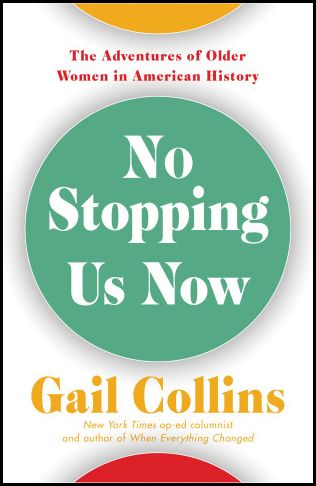 The Historical Society of Haddonfield's Book Club will next meet on Tuesday January 21, 2020 to discuss No Stopping Us Now: The Adventures of Older Women in American History, by Gail Collins.
We'll meet at 7 pm at Greenfield Hall, 343 Kings Highway East, Haddonfield.
Gail Collins' entertaining book presents a social history of American women and aging. She shares women's stories from the colonial days to the present, from the late-19th century actresses who were considered great beauties at age 60 or 70 to the 1971 advertisement that declared women "old" for being over 25.
The New York Times described the book as an "eye-opening guide to our shifting attitudes about aging," while the Washington Post declared the book a "cheerful companion through the decades."
As always, all are welcome at our discussion, even if you haven't read the book.