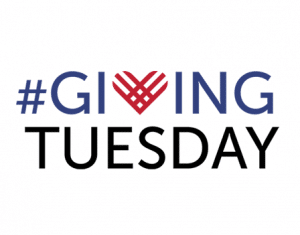 The Historical Society of Haddonfield is proud to be participating in #GivingTuesday on December 3rd — and we are so thankful for ALL our supporters who donate time, money, and collection items to help us preserve Haddonfield's history.
Would you consider making a special year-end gift to the Historical Society to help us continue this important work?
Your tax-deductible gift of $25, $50, $100 or more will make an immediate difference for the Historical Society's efforts to share our community's history with the widest possible audience, whether we're working with local students, preserving our historic buildings, or caring for our museum and archival collections.
On #GivingTuesday, everyone who gives through our Facebook page could even have their donations matched thanks to Facebook and PayPal! (The matching opportunity begins on Tuesday December 3 at 8 am eastern time and continues until the matching funds run out; if you'd like your donations to be matched, donate at 8 am!)
You can also donate on our web site by clicking on the yellow "donate" button on the right side of this page, or mail a check to the Historical Society of Haddonfield, 343 Kings Highway East, Haddonfield, NJ 08033.
Thank you!