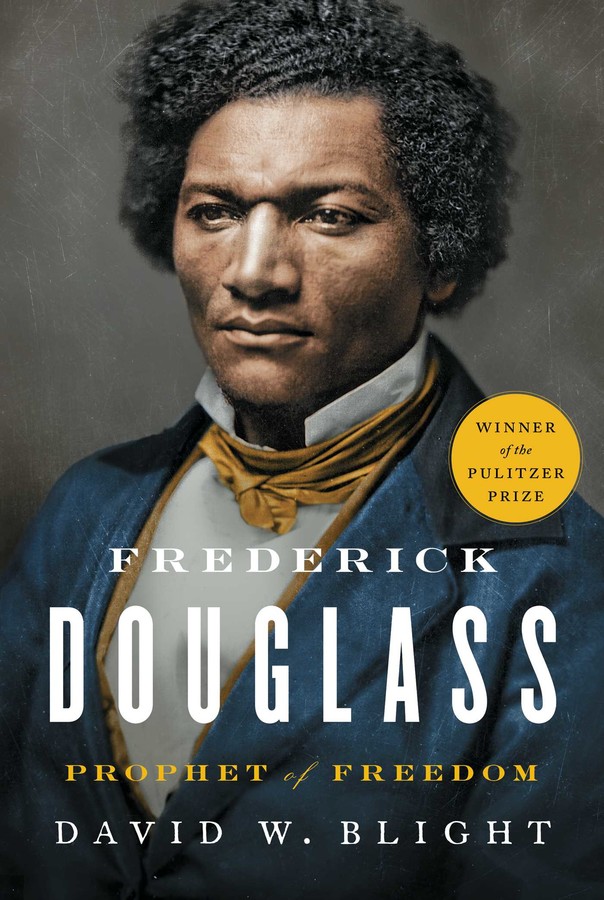 UPDATE: We'll be holding this discussion on Tuesday September 24 at the Historical Society of Haddonfield instead of the Haddonfield Public Library.
The Historical Society Book Club's summer book selection is Frederick Douglass: Prophet of Freedom, by David Blight. We will meet to discuss the book on Tuesday September 24 at 7 pm at Greenfield Hall, 343 Kings Highway East, Haddonfield.
After escaping from slavery as a young man, Frederick Douglass (1818–1895) became a prominent leader in the abolitionist movement. He was also an advocate for women's suffrage, and eventually served as the U.S. ambassador to Haiti, among many other accomplishments.
David Blight's engaging biography of Douglass won the 2019 Pulitzer Prize in History. The Wall Street Journal describes it as "a brilliant book that speaks to our own time as well as Douglass's."
As always, all are welcome at the discussion, even if you haven't read the book.