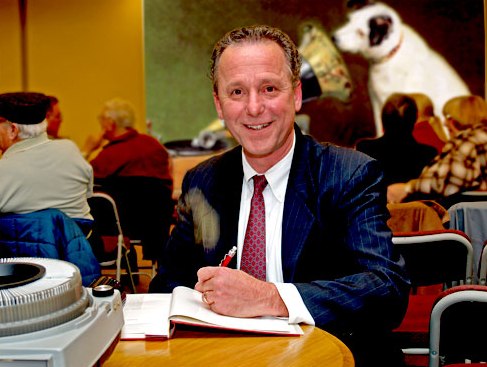 For our next general membership meeting, the Historical Society will be welcoming author Fred Barnum for "An Illustrated History of RCA Victor."
The presentation will be held on Wednesday November 20 at 7:30 pm at the Lutheran Church of Our Savior, 204 Wayne Ave., Haddonfield. Members are free, with a suggested donation of $5 for nonmembers. The church asks that attendees consider bringing a canned food item for its food pantry.
A long-time employee of RCA and its successor companies, Barnum will be sharing a visual history of the company. Barnum has unique expertise on the company: he not only authored a landmark book for RCA Victor's 90th anniversary, but he also helped preserve the company's history by transferring hundreds of boxes of its records and photographs to the Hagley Museum and Library in Wilmington, DE.
He'll be sharing some of those rare images with us on Nov. 20. We hope you'll join us for this captivating presentation on what was once the largest employer in New Jersey.