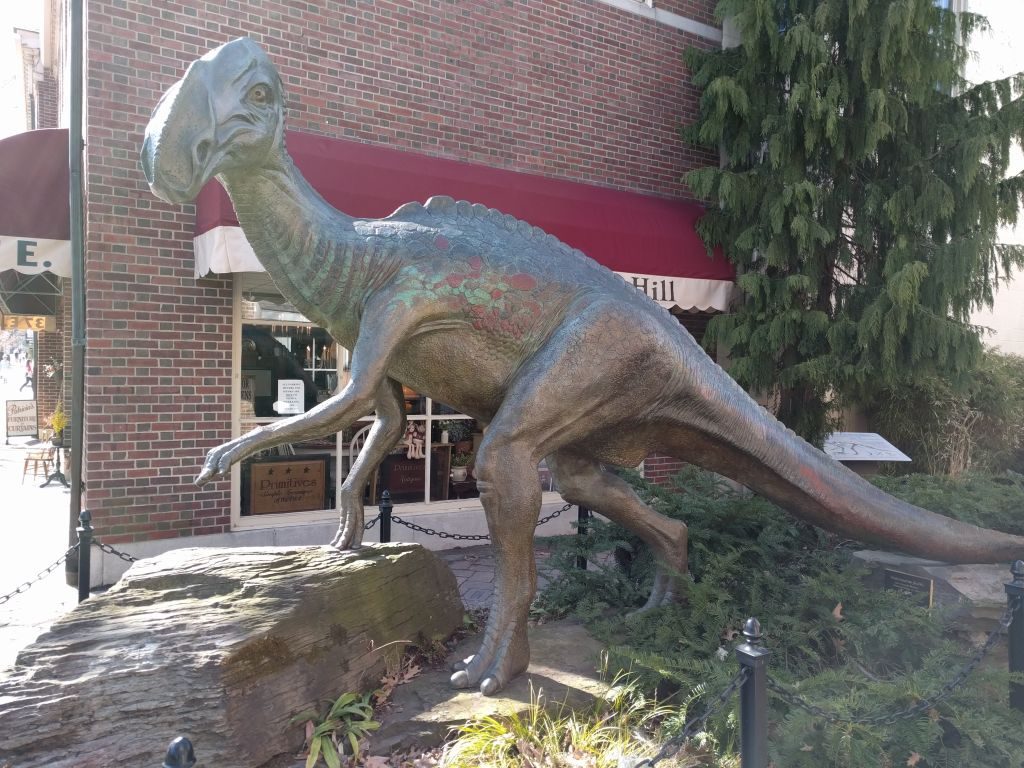 SCHEDULE UPDATE: As part of our October 6 "First Sunday" open house, the Historical Society will be holding a dinosaur-themed story hour from 12-1 pm for kids and their grownups. Kids 10 and under will also be able to "dig" for a small toy dinosaur, while supplies last. See you Sunday!
—
The Historical Society of Haddonfield will be creating a new pop-up display about dinosaurs and the history of paleontology in Haddonfield for our next "First Sunday" hours on October 6.
We are offering extended hours, 12-4 pm, as part of Camden County History Month, organized by the Camden County History Alliance.
For this new display, we will be pulling out a sampling of archival materials related to the Hadrosaurus and paleontologists like Edward Drinker Cope (1840-1897), who moved to Haddonfield in 1863. The pop-up display will be on view in the first floor of Greenfield Hall, 343 Kings Highway East, Haddonfield.
As with other "First Sundays," the Historical Society will be offering our usual tours of Greenfield Hall, and the Archives Center can be opened for researchers upon request.
The pop-up display will continue through October 16 and be available for viewing during Greenfield Hall's public hours (Monday, Wednesday and Friday from 1-4 pm) or by special appointment at another time.
Free, but donations welcome.
Questions? Contact the Historical Society at [email protected] or 856-429-7375.