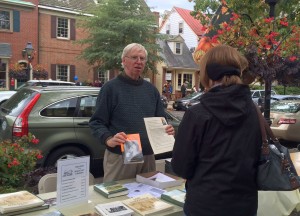 The Historical Society of Haddonfield relies on the generosity and enthusiasm of our volunteers to help us preserve, study, and promote Haddonfield's rich history. From working in the office to leading tours to maintaining our buildings and grounds, volunteers are essential to our mission.
Some of our most urgent needs currently include:
– leading tours / educational programs,
– writing / design for our quarterly newsletter and other publicity efforts,
– data-entry and other office work,
– helping to maintain the buildings / gardens / grounds, and
– caring for our tool collection, as well as other museum and archival collections.
Please consider getting involved. You can fill out our volunteer form here, and we'll get in touch to arrange a time to talk further about upcoming opportunities.
https://haddonfieldhistory.org/support/volunteer/