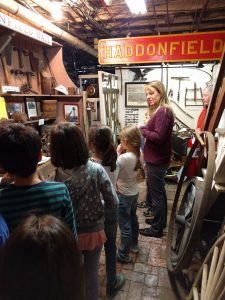 We're starting to plan for our annual spring tours for Haddonfield elementary school students, and we'd love your help!
We'll need both lead docents and helpers — all training will be provided! Volunteers should be willing to commit to at least two school tours of Greenfield Hall on weekday mornings in late April and early May.
We'll be holding two training / information sessions for new and returning docents:
* Monday March 16 at 7 pm, or
* Friday March 20 at 11:30 am.
Please RSVP by contacting Jessica Lucas at [email protected] or by calling the Historical Society at 856-429-7375.
Of course, if you're interested in volunteering but can't attend either training session, please let us know that too. Questions? Contact the Historical Society at 856-429-7375.