This year's Haunted Haddonfield Walking Tours are scheduled for October 13, 14, 20, 21, 27 and 28. All tours start at 7pm at Greenfield Hall. To save your place and register for tickets, please email us—and we will ask you to bring payment on the evening of the event. (NB. We have been experiencing some technical problems with the third party app that we normally use for ticketing.)
The tours are based on stories in William Meehan Jr.'s Haunted Haddonfield books. Bill was an accomplished researcher, writer, and public speaker with several published books and magazine articles. As always, it is possible to order Haunted Haddonfield Volume I and/ or Haunted Haddonfield II from our online store or from our office in Greenfield Hall.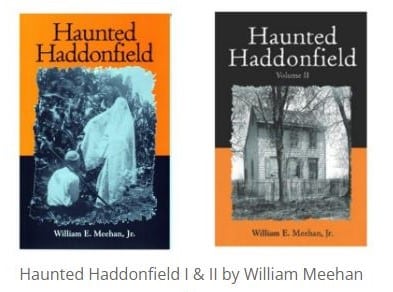 We are also running the Halloween Scavenger Hunt! For this year's Halloween Scavenger Hunt (October 4 – November 5), you can download the form, by clicking HERE.