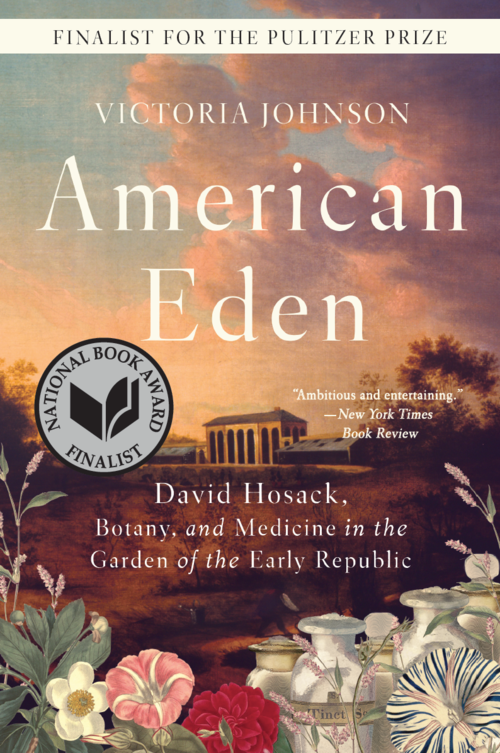 The Historical Society of Haddonfield's Book Club will meet on Tuesday November 19 to discuss American Eden: David Hosack, Botany, and Medicine in the Garden of the Early Republic, by Victoria Johnson.
We'll meet at 7 pm at Greenfield Hall, 343 Kings Highway East, Haddonfield.
David Hosack is today best known as the doctor present at the duel of Alexander Hamilton and Aaron Burr, but he was also a noted botanist, scientist, and medical researcher who oversaw the first public botanical garden in the new Republic.
Victoria Johnson's engaging biography of Hosack was a finalist for the 2019 Pulitzer Prize in History, as well as a finalist for the 2018 National Book Award in Nonfiction. The Library Journal describes the work as "a brilliant evocation of a man and his time."
As always, all are welcome at our discussion, even if you haven't read the book.