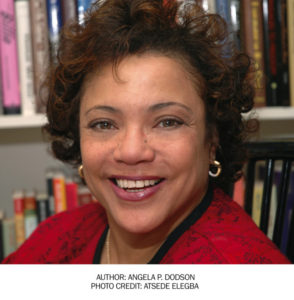 The Historical Society of Haddonfield has two great events coming up to mark Women's History Month:
On our next "First Sunday," March 4, the Historical Society will be debuting a one-week-only display about women's lives in Haddonfield and surrounding areas in the eighteenth, nineteenth, and twentieth centuries. The items will be displayed from 1-3 pm on the first floor of Greenfield Hall, 343 Kings Highway East, Haddonfield. Admission is free, but donations are welcome. The display will continue through the first week of March and be available for viewing during Greenfield Hall's public hours (Monday, Wednesday and Friday from 1-4 pm) or by special appointment at another time.
Then on Tuesday March 6, we're partnering with Lawnside Historical Society to host author Angela P. Dodson, who will discuss the history of women's suffrage. She'll be discussing its links to the anti-slavery movement as well as women's impact on U.S. politics and government. The presentation will be held on Tuesday March 6, 2018 at 7:30 pm at the Wayne R. Bryant Community Center, 323 E. Charleston Ave., Lawnside. The event is free, and all are welcome!
Angela's book, Remember the Ladies: Celebrating Those Who Fought for Freedom at the Ballot Box, was recently named a "Best of 2017" book by the Philadelphia Inquirer. She will sign copies of the book after the event.