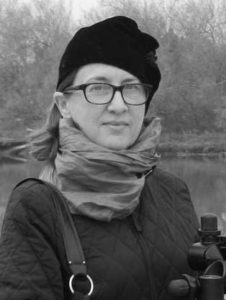 The Society's next general membership meeting on Wednesday May 23 will feature a presentation by Haddonfield resident Deborah Garwood, "Haddonfield Picture Postcards: Commerce, Communication and Community at the Turn of the Twentieth Century."
Garwood will discuss the history of postcards and how legal changes fueled their explosive popularity in the early twentieth century. She will also be sharing postcards from her own collection and discussing what they have to tell us about our past. Her collection includes postcards of the Elizabeth Haddon House, the Indian King Tavern, and the Methodist parsonage formerly located on Kings Highway. One set of cards help document Haddonfield's transition from farm center to suburban community, with messages about the Grange (an agricultural organization) and an agricultural course at Rutgers.
We hope you'll be able to join us on Wednesday May 23 at 7:30 pm at Greenfield Hall, 343 Kings Highway East, Haddonfield. Members are free, with a suggested donation of $5 for nonmembers.