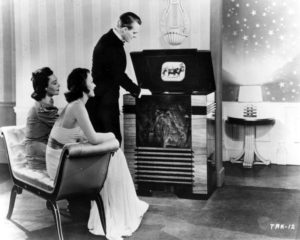 This Sunday at 2 pm, the Historical Society will be holding our next general membership meeting with a presentation by author Danielle Shapiro on influential RCA designer John Vassos.
For this meeting only, we'll be gathering on a Sunday afternoon — November 11 at 2 pm — at the Lutheran Church of Our Savior, 204 Wayne Avenue, Haddonfield.
Shapiro will be discussing industrial designer John Vassos, who designed more than 100 products during his career, including the cabinets for the first commercial television sets, iconic phonographs and radios, and the famous "Musicorner" for the America at Home Pavilion or "Living Room of the Future" at the 1939 World's Fair. Her book, John Vassos: Industrial Design for Modern Life, was published in 2016.
Members are free, with a suggested donation of $5 for nonmembers. The church asks that attendees consider bringing a canned food item for its food pantry.