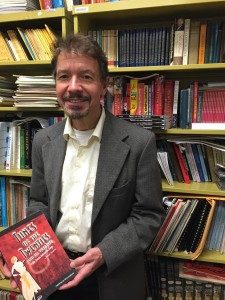 Time is running out to purchase your tickets to the Historical Society's annual Candlelight Dinner!
This year's program on Wednesday March 21 will feature Dr. Robert Rawlins and his performing quartet, presenting "Tunes of the Twenties and All That Jazz: The Stories Behind the Songs." The dinner and general membership meeting will be held at Tavistock Country Club. Cocktails start at 6pm.
Tickets are $60.00 for Historical Society members and $70.00 for non-members.
Tickets will be on sale through the end of the day Friday 3/16. You can order your tickets online and pay with a credit card via PayPal, or call the office at 856-429-7375 to reserve a spot. See you there!