How the Spanish Influenza Impacted Haddonfield, 1918-1919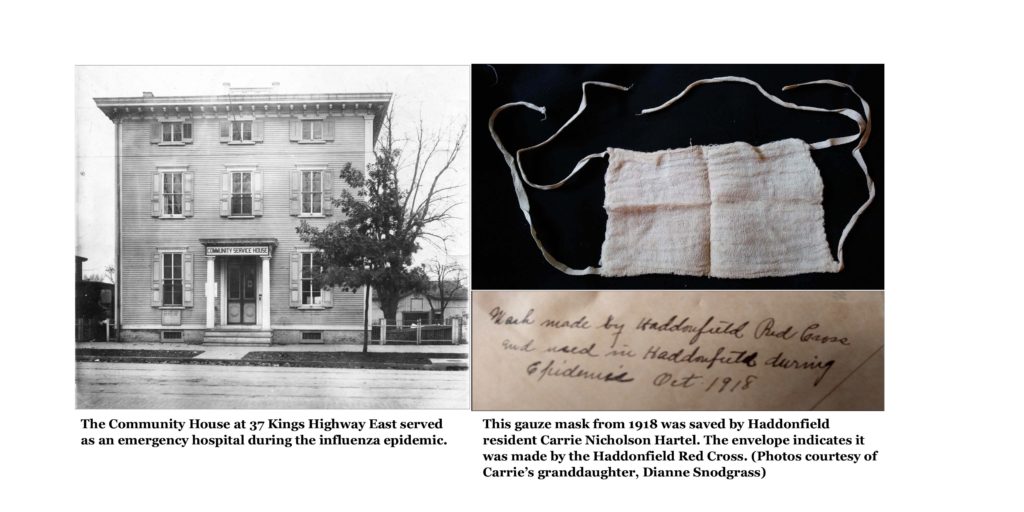 Join us on January 26 at 7pm for our next virtual program. Kathy Tassini will explore the 1918 flu pandemic and how it impacted Haddonfield. While many cases were from Spain, it's true origin is unknown. Many epidemiologists think it originated in the US or France, then spread to the rest of Europe and America during WWI.
According to newspapers at the time Haddonfield counted over 900 cases of flu and lost 27 residents, though that number might be slightly higher because some people died elsewhere. Register here for this free event and you will be sent the Zoom login in your confirmation email.