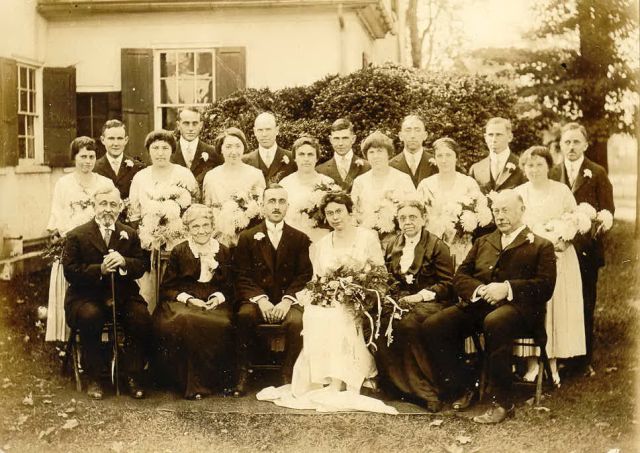 For our next "First Sunday" open hours on February 3, the Historical Society will be creating a new pop-up display about weddings in Haddonfield.
We hope you'll join us at Greenfield Hall, 343 Kings Highway East, Haddonfield, on Sunday February 3 from 1-3 pm. Free, but donations welcome.
We will be pulling out a sampling of 18th, 19th and 20th century museum objects and archival materials that relate to weddings in the Haddonfield area, including textiles, photographs, marriage certificates, and other items.
As with other "First Sundays," the Society will be offering our usual tours of Greenfield Hall, and the Archives Center and Research Library will be open for researchers next door in the Samuel Mickle House.
The pop-up display will continue through most of February and be available for viewing during Greenfield Hall's public hours (Monday, Wednesday and Friday from 1-4 pm) or by special appointment at another time. Questions? Contact the office at 856-429-7375 or [email protected]