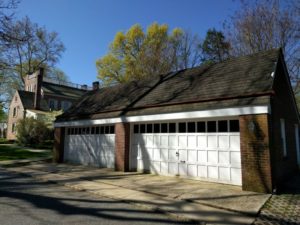 The Historical Society is holding a garage sale on Saturday May 5 between 9 am and 1 pm.
This truly is a GARAGE sale: we are emptying out the detached garage behind Greenfield Hall in anticipation of building our new Archives Center. The new building will replace the garage, so we need to clear it out.
Among the items available for sale on Saturday:
* assorted Christmas ribbons & decorations
* flower vases & assorted floral arranging supplies
* large folding tables, side tables, and chairs
* metal cabinets, file cabinets, and shelving units
* party-size open tubs
* old wooden doors
* assorted lumber & trim pieces
* light fixtures
Plus many non-collection items from the closets of Greenfield Hall, including antique walking canes, eyeglasses, china and dishware, picture frames, and so much more!