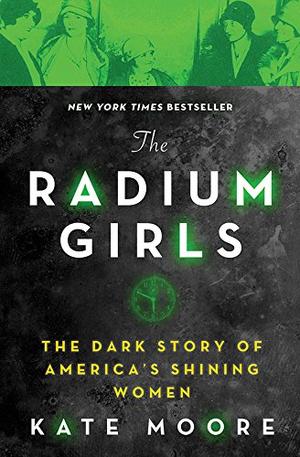 The Historical Society's Book Club is planning a virtual get-together for its May 18 discussion.
We'll be meeting May 18 at 7 pm via Zoom.us, in conjunction with the Haddonfield Public Library's Book Club. We'll be discussing The Radium Girls: The Dark Story of America's Shining Women, by Kate Moore. The digital book is available through the Public Library's web site using Hoopla.
The nonfiction book explores the story of women factory-workers in New Jersey and Illinois who suffered agonizing deaths in the 1920s and 1930s because they had used radium-infused paint on the job. (The paint made clock faces glow in the dark.) Sadly, the women were largely blamed for their subsequent health problems, even after radium was proven to be toxic, but their struggles helped pave the way for workplace safety measures.
Kirkus Reviews called the book "compelling," and says Moore "clearly separates the heroines from the villains throughout this deeply researched book." The book was named as one of 12 Notable Non-Fiction Books of 2018 by the American Library Association.
The Book Club discussion will be held as a Zoom.us video chat. If you're interested in joining us, please RSVP to [email protected] and we'll send you the Zoom link (and some basic instructions) the day of the chat.